ABOUT US
Don Olivo Chocolate Tour: La Fortuna, Arenal.

An Authentic Costa Rican Experience
Located in the heart of La Fortuna and near the Arenal Volcano National Park, the Don Olivo Chocolate Tour offers a deep immersion into the rich culture of Costa Rican cacao. This thematic park, not only highlights the history and process of chocolate but also celebrates the diversity of products and the Tico lifestyle.


A Journey of Flavor and Culture
Our tour focuses on cacao, a product that has been essential for many cultures in South and Central America. For centuries, cacao has been both a nutritious food and a central element in religious practices. At Don Olivo Chocolate Tour, we take you on a journey through time, exploring how different regions and cultures have been influenced and have adapted the use of cacao.


Commitment to Nature
We are proud to say that all our crops are organic. Additionally, our trails are accessible to everyone, from seniors to people in wheelchairs. And don't worry about footwear; our trails are clean and don't require special boots.


Other pages: Book Now – Contact Us
SEE MORE…
Reviews from our visitors
We deeply value the opinions and experiences of our visitors. Here you will find honest and reliable reviews from those who have experienced the Chocolate Tour in La Fortuna. If you have already participated in our tour, we invite you to share your experience and help us improve with your feedback.
Bellísima experiencia es una familia que si sabe cómo complacer a sus invitados , todas las frutas están deliciosas y el guía si que tiene carisma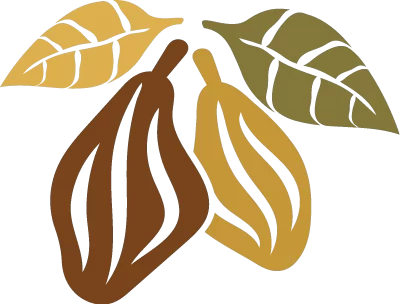 Sheridan V
I chose this tour to specifically support small businesses. It's a family-owned estate. They gave us plenty of fruit to sample, 90% cocoa nibs, hot chocolate made with farm-produced chocolate, and freshly harvested and roasted coffee beans. It was fun to learn about the plants.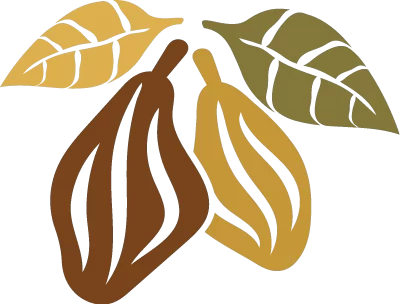 Christine W
Wonderful tour, the best value for money. I would recommend it to anyone. The fruit, the juice, and the hot chocolate were worth it, and the tour guide also had a lot of fun.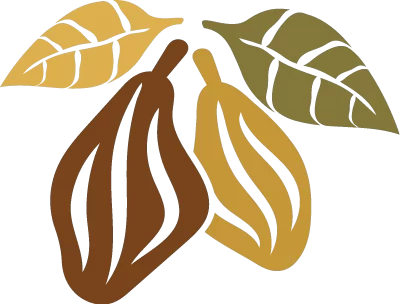 john h
Discover the Magic Behind Our Chocolate Journey
Over 2000 chocolate enthusiasts have shared their experiences with Don Olivo Chocolate Tour. Dive into their stories and discover why our tour is a must-visit in La Fortuna. Your feedback helps us create even more magical chocolate moments. Join the conversation and share your own journey with us!
Review us on Google
Review Us on Tripadvisor
Gallery: Dive into La Fortuna's Chocolate Adventure
Step into the enchanting world of the Don Olivo Chocolate Tour with our captivating image gallery. From the lush cacao fields of La Fortuna to the hands-on artisanal chocolate-making process, each photograph encapsulates the heart of Costa Rican cacao culture. Experience the vibrant colors, intricate textures, and unforgettable moments that define the Tico lifestyle. Every snapshot showcases the unique blend of nature and tradition near the majestic Arenal Volcano, capturing the essence of our organic farm and the passion poured into every chocolate bar.
Discover La Fortuna's Premier Chocolate Experience!
Step into the world of Don Olivo Chocolate Tour and immerse yourself in the authentic Costa Rican chocolate culture. Nestled near the majestic Arenal Volcano, our tour offers a unique blend of tradition, flavor, and passion. From organic Criollo cacao trees to artisanal chocolate-making, every moment is a testament to the Tico lifestyle. Secure your spot now and embark on La Fortuna's ultimate chocolate journey!
BOOK NOW
Chocolate Blog
Welcome to our sweet and enchanting corner of the cacao and chocolate world! Here, we will unravel the secrets, stories, and fascinating facts of these divine delicacies. From the ancient origins of cacao and its uses in ancient civilizations like the Mayans and Aztecs, to the crafting of the most exquisite chocolates and contemporary innovations in regions like La Fortuna. Dive with us into this journey of flavor, culture, and discovery, and let the magic of chocolate envelop you. Whether you are a chocolate connoisseur or a curious mind, we hope you enjoy every bite of knowledge as much as you enjoy a good piece of chocolate!
Connect with Don Olivo Chocolate Tour
We're thrilled you're reaching out! Whether you have questions, feedback, or are planning your next chocolate adventure, we're here to help. Fill out the form below, and our dedicated team will get back to you shortly. Dive into the world of chocolate with us and let's create unforgettable memories together in the heart of La Fortuna.